This is a follow-on of my previous post on the Golden Rule and how it is affected in cross-cultural situations. If you haven't yet, you can read the post HERE.
An interesting story that points this out is "The Gift of Garigolli" by Cyril M. Kornbluth and Frederik Pohl. It can be found in an anthology "Critical Mass," published in 1977, among other places. It is science fiction, but in doing so it takes to an extreme case a difference of cultures making it (nearly) impossible to apply The Golden Rule, or The Great Commandment, in a way that is teleologically or contextually ethical.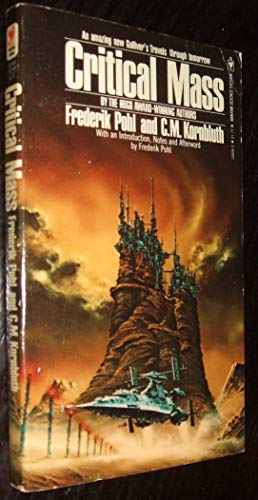 It has been years since I read the story. However, the story is about microscopic aliens that have come to earth for research, I believe. However, part of their protocol is to do more than the National Park Service concept of "Please take nothing but pictures. Leave nothing but footprints." In their culture, since they benefited from their hosts, they must leave behind a gift. A good cultural value. The problem was, being microscopic, that were unable to communicate with humans, and could not figure out what these giant creatures (us) would appreciate. The aliens understood that a gift was not really a gift unless it was recognized as a boon to the recipient.  Early attempts were a failure as humans failed to even notice the attempts of gift-giving. Humans were in fact totally unaware that they were sharing space with extraterrestrials.
Eventually, through some experimenting and a bit of dumb luck, the aliens made something that humans recognized as a wonderful thing. The aliens satisfied the requirements of their culture and they were finally able to leave.
It is still under copyright, I am pretty sure, so I can't point you to a webpage to read it. Too bad, but I don't want to spoil the story. It also has an interesting second "parable" of sorts regarding a plastics manufacturing executive and how his ethics and aesthetics are driven by economics. I don't think his perspective is uncommon.
Anyway, it will be Christmas in three days. It is a time of giving and receiving gifts. It is a time to remember God's great gift to us. It is also a time, I believe, to remember that a gift has failed to be a gift until it is recognizably a blessing to the recipient.
If Jesus born over 2000 years ago in Bethlehem, Judea, is a gift for all people, how can we help people understand that it is indeed a gift?
If we are supposed to express God's love to others, and yet fail to do so in a way that people can recognize and appreciate, have we truly expressed God's love?